Phatisa's PAHF backs Lusaka housing development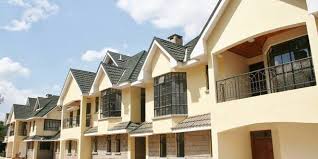 Phatisa's Pan Africa Housing Fund has agreed to back the development of 301 middle income residential properties on a 21 hectare site in the Lusaka's Makeni suburb, a 20-minute commute from the centre of the Zambian capital. The site will be developed by local real estate firm Camland Estate. Terms of the deal were not disclosed.
The Camland Villas development is a multi-phase, build-to-sell project featuring two and three bedroom homes in an area well-serviced by a host of newly built shopping malls, factories, clinics, schools and colleges. The first phase involves the completion of show units, the necessary social and security infrastructure and include a commitment to the creation of green and sustainable base infrastructure.
"While this is a sound investment for our investors, the project will also play its part in the development of the wider Makeni community. We estimate that the first phase of this development alone is expected to provide an estimated 1,200 jobs," said Jan van der Merwe, Phatisa's Fund Partner for PAHF.
The deal marks the sixth investment for PAHF, a $41.95 million fund which began operations in early 2013.