Private equity a critical avenue for Gulf money into Africa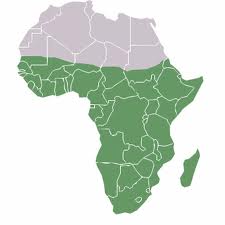 New research from the Dubai Chamber of Commerce has highlighted that private equity co-investments, the acquisition of private equity-owned assets as well as direct buyouts and buying minority stakes in companies are the most significant modes of market entry for its members interested in investing in sub-Saharan Africa. With the exception of South Africa, public market investments in other sub-Saharan countries remain of limited interest to Gulf investors.
The study, "Beyond Africa: Gulf Investors and the new Africa", was produced in collaboration with the Economist Intelligence Unit, and was published during the Chamber's annual Africa Global Business Forum which was held last week in Dubai. It analyzed investment activity on the continent by the Gulf's investors, examined the opportunities open to investors as well as the investment vehicles that can be used to enter African markets.
In the first half of 2015, Gulf firms invested $2.7 billion in sub-Saharan Africa, a significant amount representing almost 30% of the total of $9.3 billion invested by Gulf firms between 2005 to 2014. Despite the leap, this total remains small, however, when compared to investment in North Africa where Gulf investors invested almost ten times that amount in fellow Arab countries over the same time period.
While Nigeria, South Africa, Kenya and Uganda have attracted the largest number of Gulf investors, East Africa was the most appealing region for non-commodity investment from the Gulf, with retail and hypermarkets, automotives, commercial banking and tourism considered key sectors. In addition, Manufacturing in Ethiopia, leisure, retail and tourism in Mozambique and Kenya, and education in Uganda were also popular.
Despite being buffeted by headwinds caused by the slump in commodity prices, the study pointed to the demographic trends, expanding consumer markets, growing economic stability and improving business environment as factors that continue to make sub-Saharan Africa an attractive investment destination. Despite pulling back to 4.1% in 2015, the IMF is forecasting annual average growth rates of 5.3% between 2017 and 2020 across the region.