Quantum Global goes on hiring spree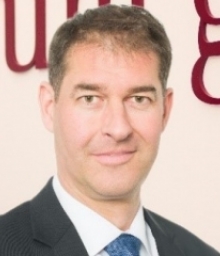 As part of its Africa expansion plans, Quantum Global has hired 11 senior executives to manage the firm's investment vehicles in Mauritius. In April this year, Quantum announced that it was establishing offices in a a number of key markets in Africa and the Middle East to bolster investor access to the opportunities offered by the continent.
In setting up funds in Mauritius, the investment firm is looking to leverage the country's political and economic stability as well as its regulatory framework to attract high-quality institutional investors to invest in the firm's funds which target high-growth sectors which include agribusiness, timber and mining, healthcare and mezzanine investments.
The 11 executives joining the firm are:
Martin Bachmann as a Managing Director and Head of Active Management
Nicholas Ellis as a Managing Director and Head of Investments
Adrian Leuenberger as the Managing Director and Chief Operations Officer
Milko Skoro as the Managing Director and Head of Structuring
Igor Vishnevskiy as Head of Business Development
David Bellingham as Director of Mining Investments
Vijay Curthan as Director of Healthcare Investments
Koenraad Dom as Director of Risk
Jean-Charles Donnat as Director of Hospitality Investments
Pierre Heidebroek as Director of Agribusiness Investments
Oliver Walter as Director of Deal Structuring and Infrastructure Finance
"Despite the global economic volatility, our business has seen considerable growth on the continent over the last few years which has led us to formally set up operations there," commented Jean-Claude Bastos de Morais, Quantum's Founder and Chairman of the Advisory Board. "We have launched a number of private equity vehicles in Mauritius and our team of highly experienced individuals will act as a catalyst to increase the momentum of our business at a time when we are experiencing significant overseas interest in African investments."