Seydi becomes IFC's Regional Director for Sub-Saharan Africa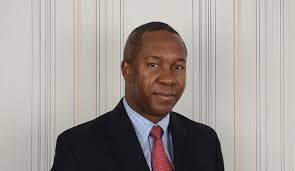 Cheikh Oumar Seydi has assumed the role of the IFC's Regional Director for Sub-Saharan Africa, expanding his leadership role within the development finance institution and giving added impetus to the implementation of the IFC's global 3.0 strategy in the region.
Seydi joined the IFC in 1997 as an Investment Officer focused on the chemicals sector in a department for oil, gas, mining and agribusiness. Over his career, he has held several senior positions at the IFC, including four years as a Director of Human Resources and acting as Senior Manager for the Central Africa sub-region, running the DFI's investment and advisory operations in Cameroon, Centeral African Republic, Congo Republic, Chad, the Democratic Republic of Congo, Equatorial Guinea and Gabon.
The IFC's 3.0 strategy is centered on two key objectives-creating markets and mobilizing private capital-helping the IFC's activities to become more strategic and have a greater impact by placing the private sector at the heart of the development to boost innovation and lower costs as well as raise capital. Its priorities for the continent including bridging the infrastructure gap, developing productive industries, particularly in the agribusiness and manufacturing, and promoting inclusive and impactful business approaches that expand capital markets, encourage the empowerment of women, mitigate climate change and improve the investment environment.
"IFC has a strong franchise in Africa and we have the opportunity to increase our impact by ensuring that private investment plays a much larger role in the continent's development," Seydi was quoted as saying in the statement announcing his new role. "IFC will work across the World Bank Group and with other partners to provide private investors with the products and services they require to de-risk projects. IFC aims to increase our impact by supporting reforms that promote the private sector at-large, including leveraging the results of the IFC-World Bank Doing Business reports."
Seydi's new role became effective on July 1st. To support him, two new Associate Directors will be appointed–one responsible for West and Central Africa who will be based in Dakar, and the other responsible for East and Southern Africa who will be based in Nairobi.