Stimulus backs Namibian rooftop solar play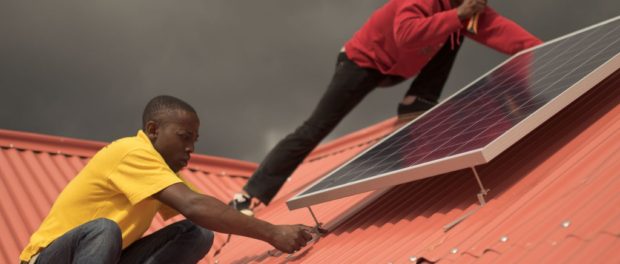 Stimulus, the private equity investment vehicle managed by Namibian investment management firm Pointbreak, is backing Khomas Solar Saver. Financial terms of the deal, which sees the $35 million investment vehicle take a $67.6% stake in the rooftop solar photovoltaic systems provider, were not disclosed.
According to The Namibian, Khomas Solar was launched in 2016 and primarily sells its rooftop solar systems to corporate and commercial clientele with high-grade properties. It concentrates on installations with peak capacities that range from 17 kWp to 500 kWp (kilowatt peak) and require capital outlays of between N$350,000 and N$7 million (or approximately US$ 26,000 and US$535,000 at current rates) per single site installation. To date, Khomas Solar has installed 12 photovoltaic systems and has another 14 systems in its project pipeline.
The capital is will be used to strengthen Khomas Solar's balance sheet, positioning it well to take advantage of the opportunities in the sector that are being driven by the need for corporations to reduce the size of their carbon footprints.
Khomas Solar becomes the latest addition to Stimulus' portfolio, joining a diverse array of businesses that include Cymot, Plastic Packaging, Namibia Media Holdings, Nasua, Joe's Beerhouse properties and Walvus Bay Stevedoring. In October last year, it was announced that FNB Namibia has agreed to acquire Pointbreak, subject to the receipt of the necessary regulatory approvals.