TA Associates' minority Interswitch stake marks maiden Africa deal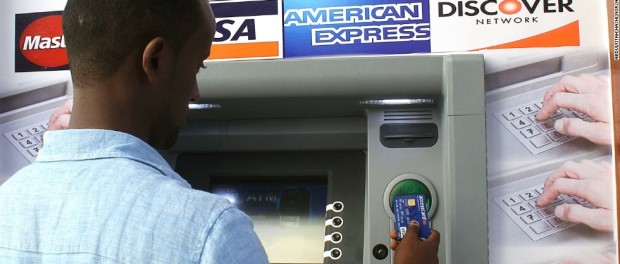 TA Associates, the Boston-headquartered private equity firm is making its first Africa-related investment and acquiring a minority stake in Interswitch. The stake was acquired from Helios Investment Partners, who remains the majority shareholder of the Nigerian digital payments and ecommerce company. Additional financial terms of the deal were not disclosed.
The deal gives Helios a partial exit from its investment, which it first made in 2011. In early 2016, there was speculation that Interswitch would be floated in a dual listing on the London and Lagos bourses during the year, making it Africa's first tech "unicorn" with a valuation over $1 billion. While there are no reports that those plans have been shelved, it seems that the company's investors have opted to keep the company private for the timebeing.
Founded in 2002, Interswitch enjoys significant market share in Nigeria, owning and operating Verve, the country's principal domestic credit card scheme, and serving as a third-party transaction processor for many of the country's largest banks. In addition, many public and private sector institutions use Interswitch's B2B electronic payment services as well as Quickteller, the company's B2C bill payments and digital commerce platform.
As part of the deal, Ajit Nedungadi, TA Associates' Managing Partner and Naveen Wadhera, a Managing Director at the private equity firm, join Interswitch's Board of Directors. As well as capital, TA Associates brings extensive digital payments domain expertise and global networks to Interswitch, having previously invested in several payments companies worldwide including BluePay Processing, Cardtronics and Yeepay.
"Interswitch is a unique, high quality and strategic asset located in one of Africa's leading economies," commented Wadhera in the statement announcing the transaction. "We are delighted to expand upon our longstanding presence within the global payments industry through our partnership with the management team and Helios, and look forward to helping Interswitch continue to expand its business."
According to McKinsey & Co., 99% of payments are made using cash in Nigeria. In developed countries, the proportion of transactions made in cash drops to approximately 50%. While digital payments may be at a very early stage of evolution in the country, the opportunity is considerable given Nigeria's sizeable population and economy. McKinsey estimates that Interswitch holds a leading position in the market, especially in the debit card sector which represent 99% of all cards in Nigeria.
Latham & Watkins acted as legal counsel to TA Associates while Debevoise & Plimpton served as legal counsel to Helios Investment Partners on the deal.