The Coming Age of Permanent Capital Vehicles in Africa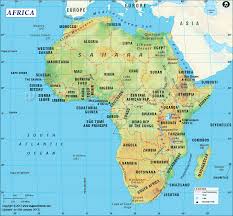 Contributed by Ibrahim Sagna, Head of Financial Advisory at Africa Finance Corporation
Africa has a high concentration of ambitious entrepreneurs who, with the right support, will pave the way for a more prosperous future for the continent. Africa's SMEs, for instance, have demonstrated that they can create employment and become wealth generators in markets across the continent. They will continue to be vital to driving forward economic diversification away from natural resources.
However, many of these entrepreneurs present opportunities which are too big for microfinance institutions and informal investors, but too small or too risky for regular banks and private equity firms. The limited access to finance in this space – which has been referred to as the "missing middle" by Aubrey Hruby and Joanne Yoo in a recent blog in the Financial Times – is commonly seen as the main barrier to some much needed accelerated growth on the continent.
Successful PE fund managers tend to conveniently forget this space and thus become part of the problem; after all, it can take as much effort to close a very large project as it does to close very small projects – while the rewards are diametrically distinct.  The reality is that the continent needs less super large PE funds, especially in the consumer space, but desperately needs more investment vehicles geared toward growing capital at the best long-term rate and are therefore less focused on shorter-term performance.
A Permanent Capital Vehicle (PCV) is typically geared toward growing capital at the best long-term rate and is better able to ride our short-term volatility. These structures are increasingly being deployed in emerging markets and in Africa in particular. King & Wood Mallesons, a law firm, believes that one of the key drivers behind the shift towards PCVs in Africa has been the increased appetite for infrastructure and real estate investment.
PCVs have immediate advantages compared to typical closed-end PE funds. These include having the time to build up value in investments, feeling no exit pressures from fund raising cycles, and retaining the flexibility to make long-term strategic decisions. These benefits are not only true for investments in the consumer industries, but also true in natural resources and infrastructure projects where delayed returns are common. However, the overall gains of the associated portfolios can be either "spectacular" given high risk in the case of natural resources or "nice and steady" given low risk in the case of infrastructure – which are each convenient depending on the investor risk tolerance and appetite.
In the African continent, a few family offices are, with the assistance of select financial advisors like our team, intentionally re-organizing their capital management programs and re-structuring investment holdings in order to benefit from the PCV model.  Governments are doing the same and borrowing a page of from the PCVs playbook and setting up similar holdings around key industries or sectors, sometimes in partnership with industrial partners or specialists. Gabon has established a Special Economic Zone focusing on industrialization. Besides the Government, the other co-owners are OLAM and our firm Africa Finance Corporation (AFC). A few PE managers like CBO in Lagos, are pursuing the traditional capital raising PE route but also executing a PCV strategy in select industries. Increasingly, this strategy is being adopted by other asset managers including such large institutional investors like our firm, AfDB, FMO, or CDC; insurance companies such as Old Mutual, Liberty, AXA; pension funds such as PIC of South Africa; and sovereign wealth fund like NSIA of Nigeria and FGIS of Gabon.
The direct result should be a set of industries with real needs addressed, a number of projects more adequately financed, and ultimately better propositions for local capital listings and foreign capital contributions. This shifting trend is a result of the progressive maturity of the African capital market.
However, one challenge for investors with PCVs is that their managers have less incentive to implement strict governance given the model's longer dated timeline whereas traditional PE fund managers need to demonstrate they have done something in a specific period of time. To overcome this issue, one suggestion would be to have these vehicles listed on the exchanges (as cash shells, similar to the Atlas Mara model for example), therefore promoting governance and further transparency. Also, it would bring more liquidity/diversification, more institutional investor support, and help promote the local exchanges as an attractive investment destination. Additionally it would promotes flexible capital and the broaden the ability of investors to trade in and out of their assets more easily.
Globally, more institutional investors are opening up the world of PCV. Oregon Investment Council, which manages the roughly $59 billion Oregon Public Employees Retirement Fund, conditionally approved a $100 million commitment to Public Pension Capital LP, an evergreen fund with an initial $500 million target. Launched by two former investment professionals at Kohlberg Kravis Roberts & Co., the firm plans to pursue a generalist strategy, acquiring or taking minority stakes in small to mid-sized companies in such industries as consumer products, energy, financial services, health care, industrials and specialty chemicals.
Interestingly, even other PE industry leaders are now increasingly opting for longer tenors when they don't choose the PCV route. This very quarter, Carlyle Group unveiled its first long-dated private equity fund, and raised US$3.6 billion. The long-dated fund illustrates that PE has become a victim of its past success and is finding it tough to replicate its strong performance. It has been reported that Carlyle is following the lead set by CVC and Blackstone, which also have similar funds. It is understood that Carlyle Global Partners will run 14 years or more, rather than the traditional 10 years or less, and will offer returns of 15 percent or less, lower than the typical 20 percent usually offered by traditional fund structures. Some believe that these long-dated funds will ease the need to sell under the typical PE timeline.
Furthermore, the recent 'local' currency fluctuation observed across the globe and in particular in Africa, should push investment managers not only to revise the structure of their vehicles but also to integrate into these vehicles some form of mezzanine financing.
RebelGroup, and asset management and advisory firm, has argued that investors focusing on debt-like mezzanine funding structures have less currency exposures than plain equity, due to the regular payments of loan-type instruments. It is clear that the more time passes between disbursements and receiving proceeds back from the investment, the more likely chances to capture larger currency exposures.
The take-away here is that it's not only Africa-focused investment managers who should adapt to the current market dynamics further, consider revising their approach and the structure of their investment vehicles. Over and above this shift, investment managers should also develop more robust mitigants to currency risk by capitalizing their vehicles through local investors, investing in companies that obtain revenues or price in hard currency in hard currency (e.g. exporting firms), and investing in more countries that (for good or bad reasons) have their currencies pegged to a hard currency, such as the CFA-region.
After all, we should never lose sight that the duty of wealth creation does actually start with the robust challenge of engineering wealth preservation.