Vantage Capital exits Safripol in R300m deal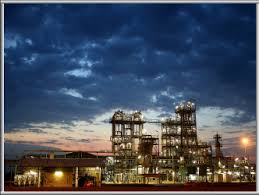 Mezzanine fund manager Vantage Capital and Dutch development finance organization, FMO, have exited their stakes Safripol, the South African plastic polymer manufacturer in a R300 million ($43.5 million) deal.  The stakes were refinanced out by a combination of senior funding provided by South African institutions and Thebe Investment Corporation.
Vantage made its original investment in July 2007 from its first mezzanine fund, joining FMO in providing Thebe  with R220 million ($32 million) in capital to allow the black economic empowerment investment company to take a significant minority interest in the plastics manufacturer.  Thebe retains its stake in the Safripol following the exits by Vantage and FMO.
According to the press release, Vantage has successfully exited 80% of its investments made in its first mezzanine fund.  The firm is currently raising its third mezzanine fund, holding its first close in February, with the final close expected in the middle of the year.
ENSafrica, RMB, Webber Wentzel and Werksmans Attorneys were among those organizations who advised on the deal.