Waco International plans JSE listing before year end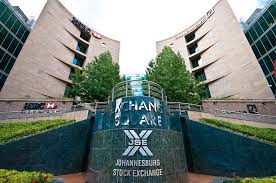 Waco International, the equipment rental and industrial services business owned by a consortium of private equity private investors that include Ethos Private Equity, RMB Ventures and Standard Bank as well as the company's management, looks set to list on the Johannesburg Stock Exchange before the end of the year, subject to market conditions and the necessary approvals.
While the amount of capital the company is looking to raise has not been disclosed, Business Day reports that the owners are aiming to sell between 50% and 70% of the business, with both the private equity consortium and the management investment trust selling a portion of their holding. In addition, Waco's CEO, Stuart Goodburn tells the South African news outlet that the company is planning to raise almost $72 million in debt before the listing to pay back existing small bank debt as well as a portion of preference shares. The proceeds of the listing would be used to settle the firm's preference share structure as well as pay the existing shareholders for the equity they are selling in the business.
The IPO marks a return of Waco International to the South African bourse. In 2000, Ethos led a buyout of the company, delisting it in the process, before selling it to a group of investors led by J.P. Morgan & Co, and the company's management for $404 million in 2006. In 2012, Ethos, RMB Ventures and Standard Bank agreed to buy the company in an undisclosed deal.
According to the company's website, Waco International's revenues have grown at a 21% CAGR over the last two years, posting turnover of approximately $323 million for the fiscal year ending in June 2015. Over the same period, the company's adjusted EBITDA delivered a CAGR of 39%.
Commenting on the plans for the IPO, Stuart MacKenzie, Chief Executive Officer of Ethos said "Waco's executive team have done a remarkable job in setting the Group up for sustained growth. Waco has proven itself to be a differentiated industrial services business with exciting growth prospects and an exceptional management team. The time is right for it to benefit from public market ownership and access to capital."
Morgan Stanley, RMB and Standard Bank have been appointed as joint advisors and book runners for the potential IPO.