Wamda Capital lands $10mln from IFC for tech fund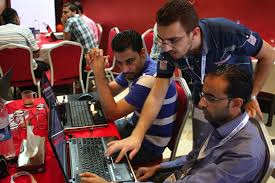 The IFC is investing $10 million in Wamda MENA Ventures I, Wamda Capital's planned $75 million venture capital fund which will target promising tech start-ups in the Middle East and North Africa. In February, the fund announced that it had raised $55.7 million from 26 LPs in a Form D filing with the U.S. Securities and Exchange Commission.
The funds will be used to advise entrepreneurs and provide seed funding to tech start-ups in Egypt, Lebanon, Jordan and a number of other countries, making between five and seven investments per year.  "Tech start-ups are on the rise in MENA," said Dimitris Tsitsiragos, IFC Vice President for Global Services. "We see an increasing trend in this area, which we believe will continue to develop." The deal will help drive job creation across the region, by encouraging entrepreneurs to start-up new businesses and help foster economic growth.
"The tech sector is being fuelled by rising demand and has the potential to drive development and innovation across the region," said Fadi Ghandour, founder of Wamda Capital. "We believe MENA could produce the next Silicon Valley if entrepreneurs are given the right support to help them grow and expand." Such support is considered vital in a region where small businesses often struggle for lack of expertise and access to capital.