Weekly Wrap, April 6th, 2015; Abraaj, Actis, DPI and more make private capital news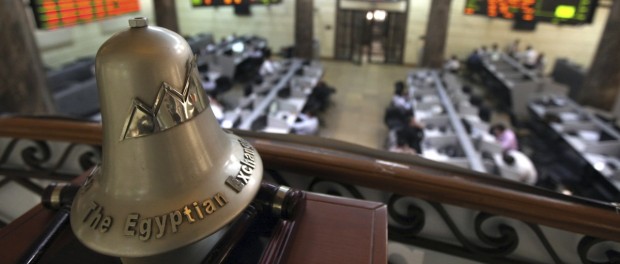 The week in brief…April 6th, 2015
As the first quarter wraps up, a number of successful closes for Africa-focused private equity funds made some of the biggest headlines last week. After eight months in the market, The Abraaj Group has raised more than $1.3 billion for two funds in the largest amount of capital amassed for direct deals on the continent.  The larger of the two funds, targeting sub-Saharan deals, has been capped at $990 million, some $190 million higher than the amount Abraaj was targeting.  The Financial Times reports that the smaller North Africa-focused fund looks likely to be oversubscribed as well, closing at $340 million and exceeding its $250 million target.
Meanwhile, in another clear sign of strong investor interest in the Africa-focused private equity asset class, Development Partners International announced the close of its second fund at $725 million, exceeding its target by some 45%.  The fund manager's CEO and CIO, Runa Alam, told the Financial Times that having made two full exits of its nine investments, DPI's first fund is posting internal rates of return in excess of 30%.  The new fund will continue the strategy of targeting industries and firms that benefit from the expansion of Africa's middle class.
In terms of deals last week, Actis sold a 15% stake in a partial exit from Egypt's Edita Food Industries, one of North Africa's leading snack food businesses.  Interest in the offering was intense, with both the institutional and retail offerings being heavily oversubscribed. Trading in the company's stock on the Egyptian Stock Exchange – and on the GDRs on the London Stock Exchange – began on April 3rd, 2015.  The IPO price of EGP 18.5 gives Edita a market capitalization of EGP 6.7 billion or approximately $890 million.  Having acquired a 30% stake for $102 million in 2013, Actis still retains a 15% interest in the company.
A number of development finance institutions were active in Africa last week.  The African Development Bank's Board of Directors approved a $123.77 million loan to the Republic of Angola to help finance the country's Institutional and Sustainability Support to Urban Water Supply and Sanitation Service Delivery Project.  The project is expected to be implemented over the next five years and cost a total of $154 million to complete. The UK Development Finance Institution, CDC, is teaming up with Finland's FinnFund to back Miro Forestry, a sustainable timber business operating in Sierra Leone and Ghana.  The investment will help Miro achieve its plan of expanding its operations almost five-fold by 2017.  And, according to their website, the IFC is mulling a couple of initiatives in Africa; firstly a $22.8 million equity investment in Sphinx Glass, an Egyptian glass manufacturer, and secondly a $30 million loan to Banco International de Moçambique to help the bank expand its SME banking operations.
The Wall Street Journal has a piece on Ethiopia and its attraction to private equity firms.  Once the recipient of Live Aid's Concert charity, today a number of high profile global investors have done deals in the country.  Meanwhile Reuters reports that X2 Resources has so far failed to find any mining assets across the globe to start spending their $6 billion war chest on.  No-one wants to sell, believing that prices have hit rock bottom and could start to rebound soon.  And finally, a piece in Entrepreneur on Sari Miller, "…the most successful impact investor you have never heard of."  In it she he explains how she came to be an impact investor, her criteria for investment and how she approaches opportunities.
You can review more on these and other stories by clicking through to the complete issue of this week's Africa Capital Digest.