Weekly Wrap, December 14th, 2015; LeapFrog, Metier, Stellar Capital Partners and others make private capital news last week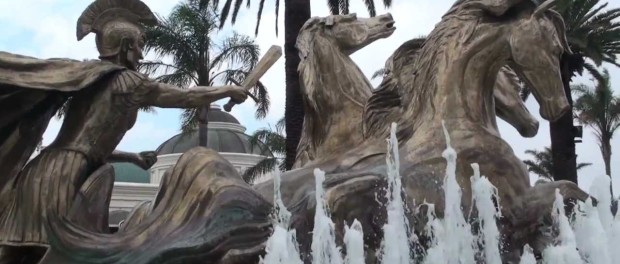 Last week in brief…December 14th, 2015
The biggest private equity-related news coming out of Africa last week was that LeapFrog Investments has landed a $200 million commitment for its funds from the Overseas Private Investment Corporation or  OPIC, the U.S. Government's development finance institution. The fresh capital makes Leapfrog the first billion-dollar group dedicated to equity impact investing, and will be used for financial services and healthcare deals in Africa and emerging Asia.
Meanwhile, the Board of Directors at the International Finance Corporation or IFC is considering a commitment of up to $22 million to Metier Capital Growth Fund II, the latest fund being raised by South African private equity fund manager, Metier.  The fund, which is targeting almost $200 million, is looking to build a portfolio of 8 to 12 sub-Saharan companies in sectors that look likely to benefit from the continent's growing middle class, the rising investment in the continent's infrastructure services and intra-regional trade.
Actual deals were thin on the ground last week. We did report that Stellar Capital Partners, the South African investment holding company which counts Christo Wiese among its major backers, has announced it is expanding its stake in Tellumat, the electronics and communications company in which it already half a minority stake. Its spending $10.5 million to acquire the combined 63% stakes owned by Asgard Capital and Makana Components Holdings, thereby raising its stake to 93%.
In portfolio company news, Sun International's $775 million bid for Peermont Group, the rival hotel and casino operator owned by Mineworkers Investment Company and a consortium of management and community trusts hit a bump in the road when South Africa's Competition Commission announced its decision to reject the deal. Sun International is awaiting the report from the Commission before deciding on their next steps. And satellite network provider O3b Networks, which counts Africa-focused Satya Capital and the Development Bank of South Africa among its backers announced it has successfully raised an incremental $460 million financing package to support its growth plans. The capital from the financing round will be used to expand the total number of satellites in O3b's constellation from 12 to 20 in response to increasing market demand for high throughput, high performance connectivity.  O3b stands for the "Other 3 billion" referring to the people who do not have high speed access to the internet today.
Donald Kaberuka, the former President of the African Development Bank who stepped down in August this year following the completion of his two 5-year terms is joining TPG/Satya as a Senior Adviser. The partnership between private equity firms TPG Growth and Satya Capital was announced in June this year and plans to invest up to $1 billion in African opportunities.
And finally this week, an interesting piece from Brookings on China's announcement that it is tripling its financing commitment to Africa. It provides some interesting context on the pledges in light of China's slowing economic growth and the downturn in Sino-African relations this year.
As always, you can review these and other stories by clicking through to this week's complete issue of Africa Capital Digest.