Weekly Wrap, February 15th, 2016; Investec, Africa Internet Group, I&P and others make private capital news last week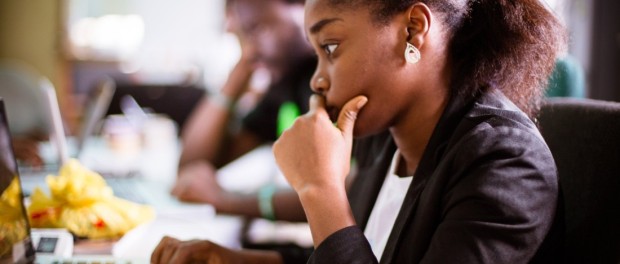 Last week in brief…February 15th, 2016
In a week when actual deals were thin on the ground, fundraising commanded all the attention in Africa's private equity, venture capital and infrastructure investment markets. There were several notable fund announcements, which, if combined, would add almost $700 million to the pot of private capital targeting opportunities on the continent.
A first and a final closing both vied for poll position in terms of the volume of capital raised, but it was Investec Asset Management who came out on top, holding the final close for its sophomore fund at $295 million.  Investec Africa Private Equity Fund 2, which has already made 3 investments, and will continue to follow the same strategy of Investec's first 2008-vintage fund, targeting consumer sector opportunities in both South Africa and the broader African continent.  The new fund, which still has "north of $200 million" to invest, will look at transactions ranging between $15 million and $40 million in size, but would consider investments as high as $100 million in co-investment deals.
Close on its heels, private equity real estate investor RMB Westport announced the first close for its second African real estate development fund at $250 million last week, attracting commitments from 8 investors, among them the IFC and the indirect investment arm of the Grosvenor Group, the privately-owned international property company, making its first investment commitment to sub-Saharan Africa.  RMB Westport Real Estate Development II, which is targeting a total of $450 million with a hard cap of $500 million, will make investments in retail, office and industrial properties in sub-Saharan Africa, with a particular emphasis on the countries of Nigeria, Ghana, Angola and Côte d'Ivoire.
In response to the investment potential that exists in the market for small infrastructure deals that sit between DFI and foundation grant "access projects" and the larger nationwide infrastructure projects, impact investor Investisseurs & Partenaires announced that it is partnering with InfraMed Infrastructure to launch a €150 million (almost $170 million) fund. I&P Africa Infrastructure will solicit commitments from both the private sector and development finance institutions, and plans on holding the first close of the fund in mid-2016. The fund, which will have a 14 to 15-year investment horizon and deliver between 12% and 15% to Limited Partners, will look to deploy between €5 million and €15 million in target opportunities in both North and Sub-Saharan Africa.
In deal news, much has been made of French insurer AXA's deal to acquire an 8% stake in Africa Internet Group, the Rocket Internet-backed owner of several high profile e-ventures on the continent, including Jumia. The $84 million price tag for the stake helps AIG break through the $1 billion valuation threshold, according to some reports, making it the continent's first bona fide unicorn start-up. The deal also gives AXA exclusive rights distribute products through AIG's portfolio of online and mobile consumer companies, tapping into the rapidly-growing demand for financial services and insurance products in African markets which benefit from low penetration rates, a youthful demographic with increasing spending power and increasing levels of mobile and internet technology adoption.
According to a report in South Africa's Business Day, investment holding company Brait is planning to sell its holdings in glass maker Consol and media group Primedia within the next two years, marking the final realizations for the firm's private equity vehicle, Brait Fund IV. John Gnodde, Brait's CEO, wouldn't be drawn on speculation that Brait's bankers are already exploring either a listing or a direct sale for both stakes.
In people moves last week, a couple of new appointments grabbed our attention. Orrick announced that Weyinmi Popo has left Jones Day and joined their London office as a partner in their M&A and Private Equity Practice and a member of their Africa team. And South African law firm Cliffe Dekker Hofmeyr has appointed Mark Linington to head their private equity group. He joined the firm's tax practice in November 2015 following a 10-year career at Webber Wentzel.
Finally, following the passage of the Electrify Africa Act by the U.S. House of Representatives a couple of weeks ago, an interesting, useful article from The Africa Report recapping the various initiatives under way to ramp up the electrification of sub-Saharan Africa.
As always, you can review these and other stories by clicking through to this week's complete issue of Africa Capital Digest.