Weekly Wrap, June 13th, 2016; Mediterrania Capital, Gulf Capital, Actis and more make private capital news last week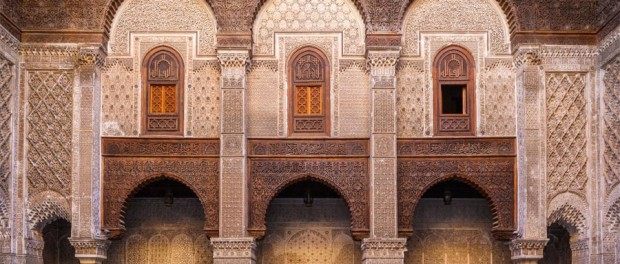 Last week in brief…June 13th, 2016
In terms of deals in Africa last week, it was pretty quiet. Private equity firm Mediterrania Capital Partners made the sixth investment for its €120 million second fund by acquiring an 18% stake in MedTech Group, a systems integration company based in Morocco. No additional terms for the deal were revealed.
The new equity will support MedTech's expansion plans further, characterized by a source as consisting of "… a very ambitious strategic plan of organic growth as well as a number of acquisitions." It's expected that the brisk pace of investments for the fund will continue, as the Mediterrania Capital is reportedly in negotiation with a number of potential investments in several African countries.
In portfolio company deal news, a couple of items caught our attention. Liqui-Box, a liquid packaging company owned by Connecticut-based private equity firm Olympus Partners, has struck a definitive agreement to acquire Maverick, a Cape Town-based engineering firm which manufactures bag-in-box making equipment and designs and manufactures specialty films and laminates for the food and beverage markets. Terms of the deal were not reported.  Manu Bettegowda, a Partner at Olympus Partners indicated that the deal represents the first in a series of planned acquisitions for Liqui-Box as it looks to expand.
In other portfolio company news, listed financial services group I&M Holdings, in which British development finance institution CDC invested late last year, announced it is acquiring Kenya's Giro Commercial Bank in a $25 million deal. The transaction is the latest in a series of strategic acquisitions the company has made in the region's banking sector over the last eight years. Last month, I&M's shareholders voted unanimously to approve the company's acquisition of a 65% stake in Burbidge Capital in an undisclosed deal which was first announced in October 2015.
In fund raising news, Gulf Capital added $25 million to the pot following theIFC's decision to make a commitment to its second credit fund. Gulf Capital Credit Opportunities Fund II, which is targeting $250 million with a $300 million hard cap, held a first close at $175 million in January is year.  The fund aims to provide financing solutions to private equity sponsors and non-cyclical, growth middle market companies with revenues between $25 million and $250 million in the Middle East and North Africa, Sub-Saharan Africa and Turkey.
The European Investment Bank is considering making a $20 million commitment to ShoreCap III, a planned $150 million private equity fund which will target equity and quasi-equity investments in small and medium-size enterprise banks, microfinance institutions, micro-insurance and financial technology companies. The fund will be managed by Equator Capital Partners, a Chicago-headquartered impact investor who will pursue a strategy of partnering with forward-looking management teams to invest in situations where there is a demonstrable market and social development opportunity.
In an interview with Reuters, Jose Filomenos de Santos, the head of Angola's sovereign wealth fund explained how and why the $5 billion fund is expanding its private equity investment allocations at home and across sub-Saharan Africa as low commodity prices and currencies open up the opportunity to develop or acquire hospitality, farming and infrastructure assets cheaply.
Kenya seems to be the flavor of the month for investment or investment sector-related stories at the moment. We found a number last week, including an article on the increasing pressure on the Law Society of Kenya to remove some the barriers to entry it imposes on foreign firms looking to set up shop in the country. In other trend news, Burbidge Capital data revealed that the volume of private equity deals in the first four months of this year handily outstripped the number announced in the same period last year. However the value of deals in 2016 is significantly lower than the same period last year, hit by a lack of larger, more expensive deals.
And finally this week, three Africa-based Directors at Actis have been made Partners in the latest round of promotions announced by the private equity firm last week. David Cooke, Hossam Abou Moussa and Serif Elkholy take up their new roles with immediate effect. All three have been with the firm for 10 years or more and have been responsible for some of the firm's most successful investments.
As always, you can review these and other stories by clicking through to this week's complete issue of Africa Capital Digest.