Weekly Wrap, June 27th, 2016; Denham Capital, Harith General Partners, Phatisa and others make private capital news last week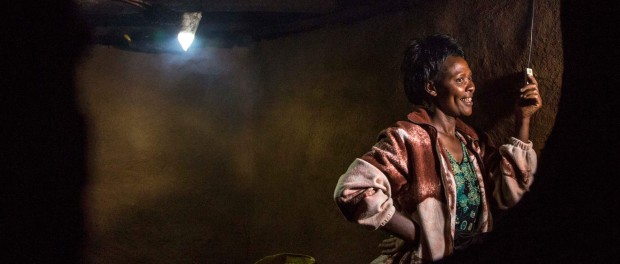 Last week in brief… 
Power and energy deals dominated private equity activity in Africa last week. The biggest and boldest creates a $3.3 billion platform company housing the renewable and non-renewable power assets of Africa Finance Corporation and Harith General Partners in a 50/50 JV.  The, as yet unnamed,company will be one of the continent's largest electricity generators, delivering a combined gross operational and under-construction capacity of 1,575MW to 30 million people across 10 African countries.
Denham Capital, meanwhile, is committing up to $250 million of investment to GreenWish Partners, a renewable energy investment company focused on sub-Saharan Africa. The investment will be made through Denham Commodity Partners Fund VI which closed in May 2012 with $3.3 billion in commitments. The capital will be used to help the renewables platform carry out a $1 billion project pipeline to develop, build and finance a portfolio of 600MW of renewable energy assets in the region by 2020.
Lekela Power has landed an additional $117.5 million in equity funding from a group of investors led by the IFC which also includes Missouri-based Ascension Investment Management and Sanlam, the South African financial services group. The IFC, the IFC's Africa, Latin American and Carribean Fund and the IFC's Catalyst Fund all participated in the transaction, the funding from which will help Lekela continue to develop its pipeline of projects which include four wind farms in South Africa, two wind farms and a solar plant in Egypt as well as wind farms in Senegal and Ghana, which, when completed in 2018, will deliver 1.3GW of generating capacity.
In non power-related deal news, Phatisa is investing almost $15 million to acquire a 40% stake in Torre Equipment Africa (TEA), a subsidiary of JSE-listed Torre Industries, in what will be the ninth deal for the development equity investor's $246 million African Agricultural Fund. As well as providing capital, Phatisa will look to assist TEA in finding new opportunities for expansion as well as grow sales in the agricultural sector.
West Africa-focused private equity fund manager Injaro investments is investing an undisclosed amount in Gold Coast Fruits, a Ghanaian pineapple exporter headquartered in Accra. The impact-oriented fund manager is making the investment through Injaro Agricultural Capital Holdings, a $49 million fund that targets opportunities in small and medium-sized enterprises operating across the agricultural value chain. The fresh capital will be used for a number of strategic initiatives, including investment in new equipment and technology, bolstering Gold Coast Fruits' management team, revitalizing ageing farm infrastructure and expand the firm's markets across the Middle East and North Africa.
In fundraising news, Capria Ventures, the impact investment firm based in Seattle, announced the launch of Capria Emerging Managers Fund, a $100 million fund-of-funds which will invest in early-stage equity and debt fund managers in Africa, Asia and Latin America.  Over the next five years, the fund will invest up to $5 million in up to fifteen of the best impact investment managers emerging from Capria's Accelerator program funds which target early-stage investment opportunities in emerging economies.
Finally, and on a smaller scale, the Dutch Good Growth Fund is mulling a $7 million commitment to Sahel Capital's Fund of Agricultural Finance in Nigeria or FAFIN. The fund, which held a $34 million close in July last year, is aiming to raise a total of $55 million to invest in equity and quasi-equity deals in growth stage SMEs in the West African country. It's expected the investment will close during the third quarter of 2016.
As always, you can review these and other stories by clicking through to this week's complete issue of Africa Capital Digest.