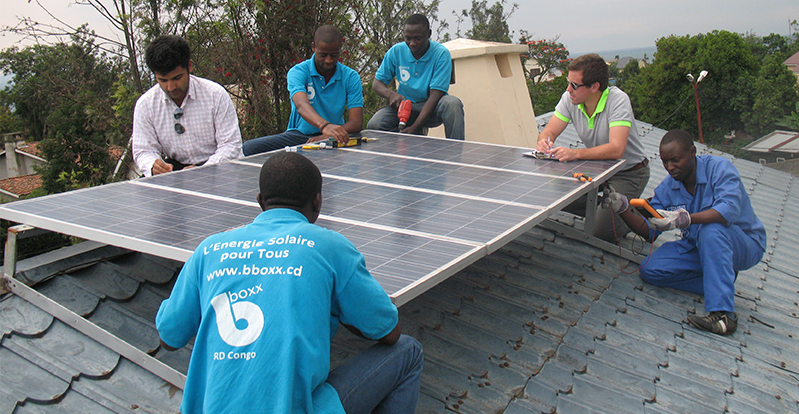 The week in brief…March 16th, 2015
As weeks go, last week was a quiet week for private capital deals in Africa.  On the private equity front, exit news took center stage.  The Abraaj Group announced it is exiting its majority stake in Egyptian company ECCO Outsourcing through one of its funds in a trade sale to Saham Services, a subsidiary of the Saham Group.  Terms of the deal went unreported.  Abraaj bought the ECCO stake in 2013, and since then the firm has grown both its client base and its portfolio of services, has developed new outsourcing sites and increased its employee headcount by 20%.  In selling the business, the Abraaj family of funds is not relinquishing total ownership of the firm. According to the Saham Group's website, Abraaj Capital has an 18.8% stake in Saham following a $125 million investment in 2012.
In a potential exit, Carlyle are in talks to sell their 42% stake in Alamar Foods to a consortium led by its own Firas Nasir, a senior Carlyle partner and co-head of its buyout team in the MENA region.  Bloomberg reports that the move comes on the back of Carlyle's decision not to raise a second Middle East fund.  Alamar Foods operates 185 Domino's Pizza and Wendy's restaurants across 11 countries in the Middle East and North Africa.  Carlyle acquired the stake in 2011 for an undisclosed price.
There were a couple of additional private equity deals. South Africa's Public Investment Corporation acquired a 40% equity stake in student lender Eduloan on behalf of the Government Employees Pension Fund by converting a $9 million loan to equity.  In addition, the PIC is making a $1.28 million 5-year loan to Eduloan, while the Unemployment Insurance Fund and the Compensation Commission are advancing the lender $4.8 million each. As part of the deal, the PIC takes up two seats on the student loan provider's board.  Meanwhile, Bamboo Finance participated in clean energy firm BBOX's $3 million series B round. BBOX markets and distributes solar powered battery packs across Africa and other parts of the developing world.  Having already helped 50,000 customers with its rooftop Solar Home Systems, the 5-year old company will use the funding to help it achieve its goal of providing 20 million people with electricity by 2020.
In other infrastructure-related loan deals, the DFIs were active. The IFC has approved a $37 million loan to the 100MW Xina Solar One facility being developed by Abengoa in South Africa's Northern Cape region.  Once completed the solar thermal electricity power facility will provide clean energy for 95,000 households in the area.  The loan is part of a $660 million package of financing being provided by a mix of private and development banks and financing institutions. And the African Development Bank approved a $123 million loan to Kenya to upgrade a 42km section of the Mombasa-Mariakani highway, alleviating congestion and poor access to the Mombasa Port.  The project will be co-financed by KfW of Germany, European Investment Bank and the Africa Infrastructure Trust Fund.
There were some interesting trends pieces published last week.  The Financial Times published a useful summary of the key findings from AVCA's recent report and analysis of private equity activity and interest in Africa.  With deals worth some $8.1 billion last year, the total is just shy of the $8.3 billion high watermark recorded in 2007.  For the infrastructure sector, Deloitte released the finding of its third annual "African Construction Trends Report".  They found that investment in Africa's mega projects surged by 46% to $325 billion in 2014.  Of the projects included in the report, 143 were led by the public sector, with a further 88 being private sector initiatives and 26 being classified as Public Private Partnerships.
Finally, two interesting portfolio company profiles caught our attention last week.  In the first, a look at Bridge International Academies, the Kenyan education company founded in 2009 which counts Bill Gates and Mark Zuckerberg among its investors.  It was founded in 2009 and now has 126,000 students enrolled at more than 400 schools in the country.  With revenues in the low double digit millions at the moment, the company hopes to grow to $500 million in turnover within 10 years.  In the second, a profile of La Laiterie du Berger, founded in 2006, which remains the only dairy company in Senegal using milk from the local herd.  Originally financed with $1.2 million by family and investor I&P, the firm has since increased its capital to give Danone and its social investment fund a stake.
You can review these and other stories by clicking through to this week's  complete issue of Africa Capital Digest.