Weekly Wrap, March 30th, 2015; Verod, Amethis, IFC and more make private capital news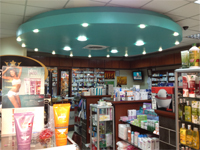 The week in brief…March 30th, 2015
Where deals were concerned, exits dominated the private equity news from Africa last week.  At the beginning of the week, Verod Capital Management announced two exits – one full and one partial – from stakes it holds in two Nigerian companies. A strategic buyer acquired the entire 33% stake the private equity firm held in construction company H.F.P. Engineering, one of the country's leading developers of mixed residential and commercial properties, while a financial investor bought part of Verod's stake in beverage can manufacturer GZ Industries.  In both instances, neither the acquirers nor the precise terms of the deals were disclosed.
In other exit news, Emerging Capital Partners sold its stake in NSIA Participations, the Abidjan-headquartered financial services group, to joint acquirers, private equity firm Amethis Finance and strategic investor, National Bank of Canada.   The 24% stake was held by ECP's Africa Fund III.  Again, the financial terms of the deal were not disclosed.  The transaction is Amethis's fifth deal in sub-Saharan Africa's financial services sector, and a good example of their strategy of helping to forge mutually beneficial partnerships and relationships between leading international financial institutions and their African counterparts.  The deal allows NSIA access to significant financial resources and banking expertise to help it develop its banking business and grow by taking advantage of the opportunities and synergies offered by the bancassurance distribution model.
The IFC agreed to loan $4.5 million to Goodlife Pharmacy, the Kenyan based pharmacy chain to help it expand its retail footprint to 80 planned new outlets across Kenya and the broader East African region over the next 5 years.  The company, backed by Catalyst Principal Partners and Mauritius-based pharmaceutical chain Africa Chemist & Beauty Care last September, plans to open retail outlets in convenient locations in retail centers, petrol stations and others in close proximity to health clinics.
A pilot investment program joint venture between the UK government's Department for Energy and Climate Change and UK Green Investment Bank to assist in the investment of the UK's International Climate Change fund in Africa and India caught our attention last week. The pilot will target $298 million in investments to renewable energy and energy efficiency projects in East Africa, South Africa and India over the next 3 years.  The program will see GIB investing outside the UK for the first time, where it plans to match the business model it has developed and used in the UK for these new, emerging markets.
A few other pieces caught our interest last week.  How people slice and dice the data around the size and growth rate of Africa's emerging middle class differs depends on who you speak to.  Ben Longman, Managing Director of Trendtype, the African Market Intelligence company, highlights several factors to How we made it in Africa on what needs to be considered when classifying the demographic. In a piece that appears on Institutional Investor's Sovereign Wealth Center, sovereign wealth funds are increasingly providing capital for major transportation, energy and other infrastructure projects across sub-Saharan Africa.  Able to absorb large amounts of capital and providing steady, long term revenue streams, large-scale infrastructure projects match sovereign wealth funds' investment needs well. And finally, as Washington gears up to consider the renewal of the African Growth and Opportunity Act (AGOA) which expires at the end of September this year, a piece by the Brookings Institution examining the limitations of assessing individual countries' utilization of the benefits of the Act as the continent's regions become more and more integrated.
You can review these and other stories by clicking through to the complete issue of this week's Africa Capital Digest.