Weekly Wrap, May 16th, 2016; Investec, IFC, Naspers and others make private capital news last week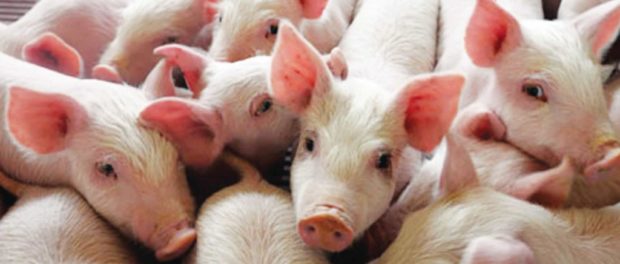 Last week in brief…May 16th, 2016
At one level, last week was the week of the DFI in terms of private equity investment news in Africa. Or, to be precise, one DFI, namely the International Finance Corporation or IFC which had a number of actual and potential private equity-related transactions on its docket.  In terms of deals, the biggest for the IFC was confirmation of an equity commitment to a new commercial real estate investment platform, Growthpoint Investec African Properties, a 50/50 joint venture established between Growthpoint Properties and Investec Asset Management in November 2015. IFC's $40 million commitment is the first reported chunk of capital raised for the venture, which is looking to raise an initial $250 million from a broad range of institutional investors. Returns will be earned from a combination of rental cash flows and capital appreciation in the portfolio the platform builds.
For its second private equity investment of the week, the IFC's Board of Directors is set to meet in latest June to consider backing Number Tw0 Piggeries, South Africa's largest pork producer with $30 million. Should the deal be approved the capital will be used to provide the company with working capital, help it achieve efficiencies at its farms and processing facilities and thereby expand production capacity to meet the growing demand for its products.
Flipping over to private equity fundraising news, the IFC makes an appearance again, this time considering a $7 million commitment to Oasis Africa Fund, Ghanaian private equity firm Oasis Capital's second fund which is looking to raise $50 million to invest in SMEs in Ghana and Côte d'Ivoire. Oasis is aiming to hold a $20 million first close in June.
In other deal news, Naspers Ventures, the corporate venture arm of the South African internet and entertainment giant, is branching out of the continent and backing its first education technology startup by leading the $15 million Series B round in Brainly, the social learning network with offices in Poland, Germany and the United States. Additional participants and terms of the deal were not disclosed. The investment marks Naspers' first foray into the educational technology sector and adheres to its strategy of finding investment opportunities beyond its traditional markets and segments but that fit well with the company.
XSML Capital made the maiden investment for its Africa Rivers Fund in a follow-on deal in Institut Aurora, a provide of nursery, primary and secondary education to the people of Kinshasa, in an undisclosed deal. XSML originally invested in Institut Aurora through its first fund, the Central Africa SME Fund, shortly after the education firm was launched in 2012.
Wrapping up private capital deal news last week, Singularity Investments, the $4 billion private investment office headed by Issam Darwish, the Founder and CEO of IHS Towers, is backing Sliide Airtime a Nigerian mobile app company in an undisclosed deal. The fresh capital will be used to expand the company's operations in Nigeria. Another funding round is reportedly planned for later this year, to support the company's expansion to other countries in the continent, including Ghana, Kenya and South Africa.
In additional fundraising news, Greystone Partners, a publicly-listed investment holding company that focuses on making private equity investments predominantly in Swaziland, is looking to raise E75 million (almost $5 million) in a 35 million share issue on Swaziland's Stock Exchange to help fund its pipeline of potential investments. The sale was launched last week and could remain open until the 30th May.
By far the most notable fund news of the week was Investec Asset Management's success at beating more than 30 rivals to emerge as the winner of the mandate to manage the $670 million Emerging Africa Infrastructure Fund, a public-private partnership anchored by several European governments. The fund, an initiative of the donor-finance Private Infrastructure Development Group, was established in 2002 to mobilize capital into private sector infrastructure projects across Sub-Saharan Africa since when it has committed over $1.2 billion to projects in the region. Investec's Co-Head of Africa Fixed Income, Nazmeera Moola will head up EAIF's operations. It's anticipated that both the fund and its existing team will be integrated into Investec's African investment platform, from which the management of the entire investment process from project sourcing to loan application evaluation, due diligence and transaction execution will be managed.
In portfolio company news, Tiger Global-backed One Africa Media and Ringier Africa, the subsidiary of Swiss media group Ringier AG, have agreed to combine their pan-African Classifieds assets to launch Ringier One Africa Media, instantly creating the continent's largest Classifieds business offering a portfolio of some of Africa's leading online brands including Jobberman, Brighter Monday, Cheki, BuyRent Kenya, Expat-Dakar, ZoomTanzania and PigiaMe. While terms of the joint venture were not disclosed, the existing shareholders of both companies will continue to invest significantly to help the new venture build out its market leadership.
In terms of perspective last week, we listened to a podcast featuring CDC's Clarisa De Franco and the FT's Adrienne Klasa on the future of investment in Africa. It is a useful review of the puzzle pieces that need to be pulled together in order for private investors and governments to be able to take advantage of the opportunities offered by the continent's rapidly growing and urbanizing population as well as some thoughts on the most promising countries and sectors.
PwC's latest Africa Business Agenda survey report, which was released during the World Economic Forum in Kigali last week, found that Africa's business leaders share four common priorities; growth through innovation and diversification, meeting shareholder expectations, leveraging growth catalysts and measuring and communications shared prosperity. The report, now in its fifth annual edition, found that a majority of Africa's CEOs were less optimistic about the continent's economic growth prospects than a year ago, and that exchange rate volatility was of particular concern.
As always, you can review these and other stories by clicking through to this week's complete issue of Africa Capital Digest.
To subscribe to Africa Capital Digest and receive your own free copy of the weekly email newsletter with news, perspective and information on Africa's private capital markets, please take a moment to sign up here today.