Weekly Wrap, October 26th, 2015; Acorn, Google, Swicorp and others make private capital news last week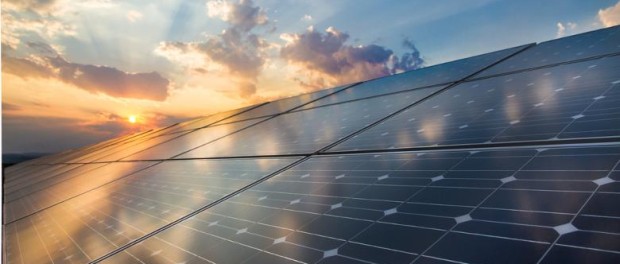 Last week in brief…October 26th, 2015
If there was a dominant theme in Africa's private capital landscape last week, it would have to be investments in renewable energy companies. The most newsworthy announcement was Google's planned acquisition of a 12.5% stake in the Lake Turkhana Wind Power Project from Vestas Wind Systems once the project is completed in 2017. To date, Google has committed $2 billion to 22 clean energy projects around the world, and sees a lot of opportunity in fast-growing emerging markets blessed with rich renewable energy resources.
In the solar sector, South Africa's Redstone Concentrated Solar Plant project located in the country's Northern Cape is the beneficiary of a $400 million debt facility provided by OPIC, the U.S. Government's development finance institution. Once completed, the 100MW clean energy facility will be connected to South Africa's national grid, helping to alleviate the frequent power outages cited as a handicap to the country's economic growth.
At the other end of the size scale, OPIC is also committing $15 million to finance Nova-Lumos, a Nigerian company providing small businesses and residences across Nigeria with off grid solar electricity. Despite its size, the investment is OPIC's largest in the off-grid power sector in Africa, and allows Nova-Lumos to increase power access to the nearly 90 million Nigerians who currently live without connection to the electric grid.
Swicorp's Intaj Capital II is backing Venezia Ice Group, a Moroccan producer and distributor of artisinal gelato and pastry in a $12.7 million deal. Precise terms of the deal were not disclosed, but the transaction earns the fund a minority stake in the family-owned company. The capital will be used for a planned investment program to expand the company's market share, both domestically and internationally.
On the fund news front, Acorn Private Equity, the South African SME-focused investor announced that it had exited its final investment from its first fund, earning a net IRR of 39.4% and returning the funds investors 3.1 times their money. The private equity fund is raising its second fund, a R750 million vehicle that will focus on profitable, family-owned businesses in the food production and processing industry, the utilities, healthcare and waste management sectors as well as infrastructure development projects.
In job changes this week, a couple of belated but notable announcements that were announced last week. KKR continues to grow its Africa investment capability with the hire of Taku Mutasa as a Principal in the firm's London office. He brings with him a background in Africa private equity investing gleaned from his roles at Helios Investment Partners and, most recently, Development Partners International. He started his new job at the beginning of the month.
And Warren Watkins is relinquishing his private equity leadership role at KPMG in South Africa to pursue other interests within the firm. Michael Rudnicki stepped in at the beginning of September to take over as the firm's regional Head of Private Equity. As the head of the firm's Financial Services and M&A Tax and Legal practice in South Africa, Rudnicki advises many of the dominant local and international private equity firms, their portfolio companies as well as local and international banks.
As always, you can review these and other stories by clicking through to this week's complete issue of Africa Capital Digest.