XSML backs Maison Galaxy in undisclosed deal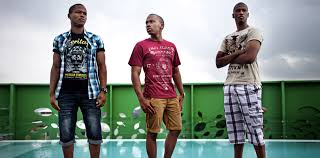 Hot on the heels of its investment in KARE Distribution two weeks ago, XSML Capital pulled out its cheque book on behalf of its $50 million African Rivers Fund again last week, this time backing Maison Galaxy, a retail chain based in Kinshasa. Terms of the deal, which is the fifteenth for the fund, were not disclosed.
Maison Galaxy, which was only founded in 2014, now operates a chain of 8 stores, located in Goma, Kitanga, Kisangani as well as Kinshasa. The firm is tapping into increasing consumer demand in the Democratic Republic of Congo for fashion, cosmetic and beauty products, and, with the latest investment, plans to open three additional stores and broaden the range of merchandise it offers.
"The urban population of Kinshasa is looking for affordable beauty and other consumer products," explained XSML's Managing Partner, Marcel Posthuma.  "Galaxy has a reputation on this front and now operates eight stores.  It is the first larger retail chain of its kind, bringing affordable products to the population."
Africa Rivers Fund, which held its final close earlier in May,  typically targets opportunities in growing, well-managed small and medium businesses in the Democratic Republic of Congo, Uganda, Congo and eventually Burundi with debt, equity or mezzanine capital in deals ranging from $100,000 to $5 million in size.